My Father's 300 Baud Acoustic Modem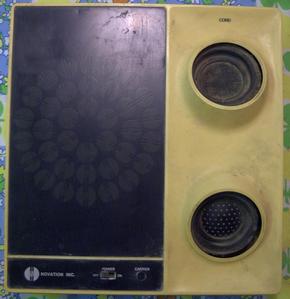 To use the modem, you had to dial a number and then place the phone handset into the modem. I used this modem in the early 1980's with a Lear-Siegler ADM-3A (with the lower-case option).

The text reads:
CORD (above the upper phone socket)
NOVATION INC OFF POWER ON CARRIER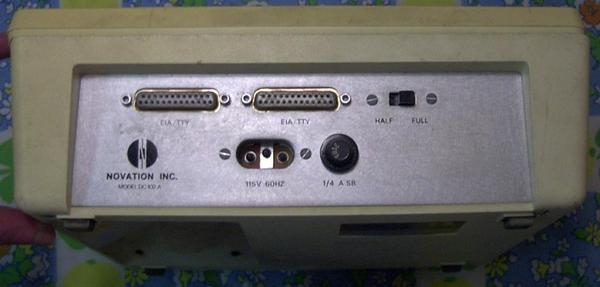 You had to flip switches to change settings. I used it at full duplex.

The text reads:
EIA/TTY EIA/TTY HALF FULL
NOVATION INC.
MODEM DC-102A 115V 60 HZ 1/4 A SB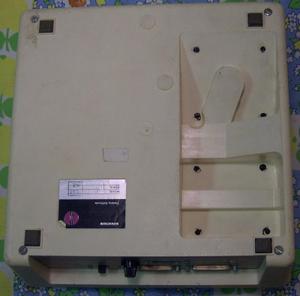 Bottom view.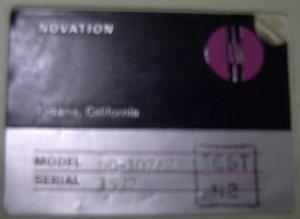 The label with the model and serial number.

NOVATION
Tarzana, California
MODEL DC-102A2
SERIAL 1582
TEST N2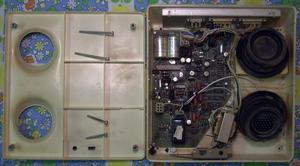 Let's pop the lid and peek inside.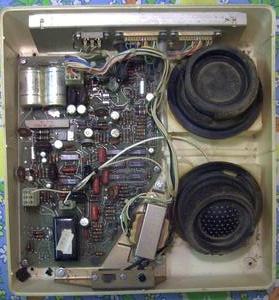 The circuits and acoustic coupler.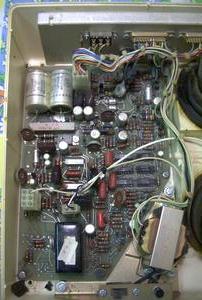 The circuits.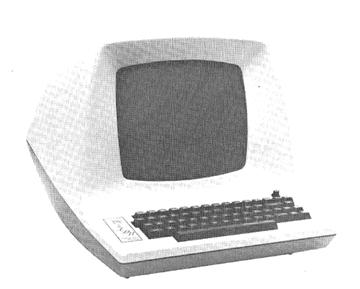 The ADM-3A looked like this. See http://en.wikipedia.org/wiki/ADM-3A and http://www.tentacle.franken.de/adm3a/ and http://bytecollector.com/lsi.htm and http://www.old-computers.com/history/detail.asp?n=32&t=3 and http://www.classiccmp.org/dunfield/altair/altair5.htm and http://vt100.net/manx/details/11,5618 and http://vt100.net/lsi/adm3a-om/ and http://www.bitsavers.org/pdf/learSiegler/

---
http://williambader.com - Revised July 13, 2010 12:57:07 AM.
Copyright © 2010 William Bader.