SCS's 110 Baud Modem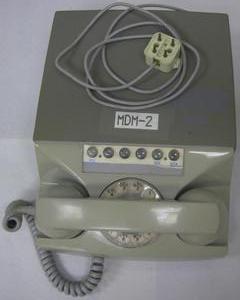 They don't make modems like this any more. Check out the old-style four-prong phone plug.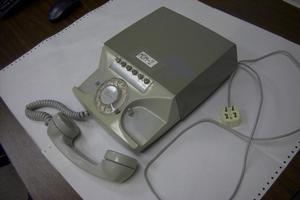 Top angle.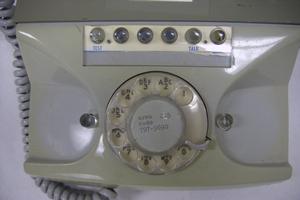 No AT commands here... You had to dial the number with an actual dial.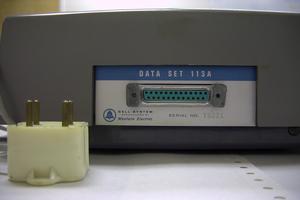 Back.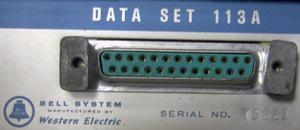 Back label.

The text on the back reads:
DATA SET 113A
BELL SYSTEMS
MANUFACTURED BY
Western Electric
SERIAL NO. Y5221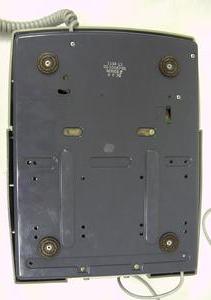 Bottom.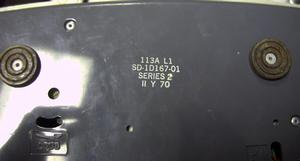 Bottom label.

The white text on the bottom between the front feet reads:
113A L1
SD-1D167-01
SERIES 2
II Y 70
The upper horizontal slot and lower vertical slot near the front feet have sliders with loudness controls. The horizontal slot on the left has a box below it with an arrow pointing to the right and the word LOUD below the arrow.
The two shiny vertical ovals might be some sort of metallic ground. (The top and bottom parts of the enclosure are both dense plastic.)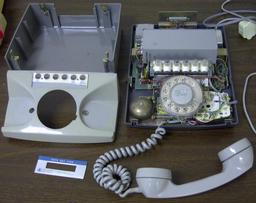 The modem could not make the move in Jan, 2002 ../../albany200112/move.html. The modem lid and base.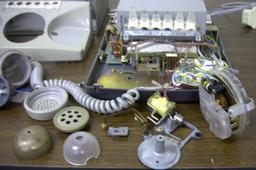 The modem parts.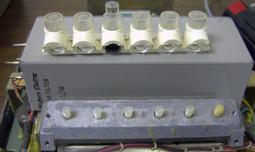 The modem line buttons.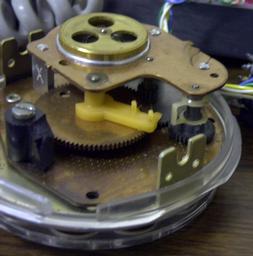 The modem dialer mechanism.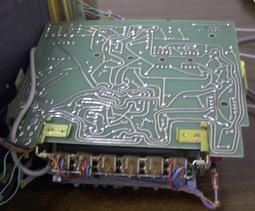 The bottom of the modem's main circuit board.

---

Return to the museum ../museum.html


Return home ../../index.html

---
http://williambader.com - Revised September 17, 2002 06:47:54 PM.
Copyright © 2002 William Bader.